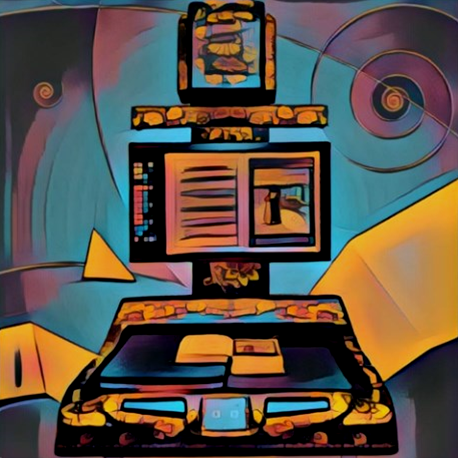 "Planetary over-head book scanner", or just "the best scanner for everything"?
«..But to make it clear for everybody, we define ElarScan very simply as: «it is a book- (or a bound file-) archive/library professional contactless scanner for digitization of all types of documents, for digital governmental services, for equipping modern corporate offices and document processing centers, for scanning at municipal and financial institutions, at pharmaceutical companies and for registration services..»
"The same as everybody uses" — good. But not always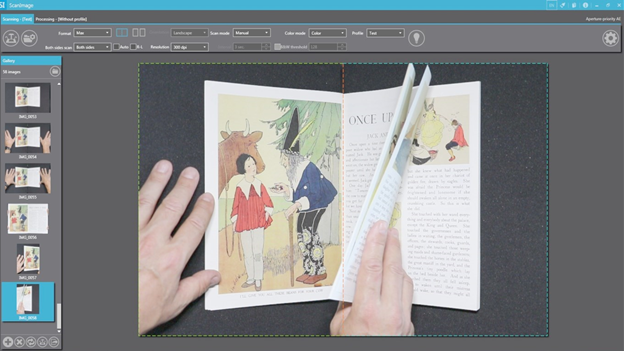 We live in the world of stereotypes and mass standards. No need to ask — which movie is the most popular now, what pants are the most fashionable, and which model of kettle to buy — all this is written on every fence, web-page, tv-screen or social media. This can be quite convenient: it saves us time when selecting the model of an iron or a car: the first option is already clear, and it is possible that it is not bad, or even quite suitable. Of course, this is OK for when you look for a consumer product. But it is not like this in the sphere of professional solutions or equipment.
What is "ElarScan"?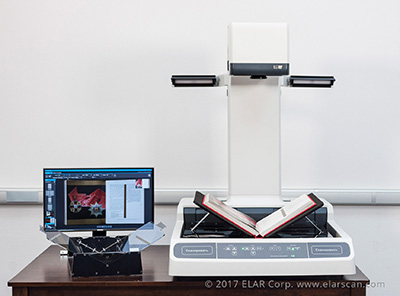 Everyone understands that cameras within trendy smartphones work perfectly for household tasks like «this is my receipt I do not want to lose», however they are not suitable for routine digitization and electronic storage of client's files at the bank. ElarScans are"planetary" document scanners, which are made for bound and «difficult» documents: to scan files and folders at an office, at administrative departments, at document processing centers. They are called also book-scanners, «face-up», «over-head» (like a projector), and even «photographic scanners». ElarScan is a desktop device for convenient digitizing of difficult documents or objects — not necessarily books or papers: there can be medals and coins, samples of fabrics and some accessories, any articles and artifacts, etc. It delivers the important outcome of productive continuous operation: «to see what you're scanning and not flip upside-down for turning a page» — in contrast to flatbed scanners or Multi-Function Products. ElarScan immediately delivers high quality images and saves the files in the correct format.
What else is required?
High performance: Ergonomic and comfortable operation, the scan time must be less than the time to turn a page — no more than a couple of seconds. Well, versatility: a large maximum format is needed — up to A2 (approx 40×60 cm). For flat maps or drawings it should accommodate flat placement of the target material (cradle), but if next you have a hard to open folder or a book — the cradle must adjust to a V-shape placeholder with an adjusted angle. If we need to see the details of fine texture or the smallest details of a museum artifact, an ancient record — then we can gradually focus into the image by incremental steps by pressing our «macroscan» button.
Why do we say «book scanner?»
The term is historical: before «copy stands» (whose design and principle of operation were very similar to old photographic enlargers, printing photos from negatives and slides), were used for the digitization of valuable old books like Gutenberg's Bible. Powerful digital cameras did not exist, and instead of film in copy stand's photo-cameras, a special electro-mechanical «digital scanning back» was used. Back in the early 1990s, scanning backs for cameras already provided a super-high resolution of 100 megapixels per frame and even higher. Of course, first scanning backs needed minutes to create one picture, so the scene and camera must be absolutely static. In the late 1990s manufacturers of planetary scanners replaced these hybrid photo-cameras with specially designed «heads», using moveable linear photo-detectors. Dramatically progressing professional matrix photo cameras, achieving higher and higher resolution at more and more affordable prices and now positioning themselves attractively for document scanning.«Book scanner» ElarScan, utilising modern high quality smart cameras, is clear evidence of this.
Not only books!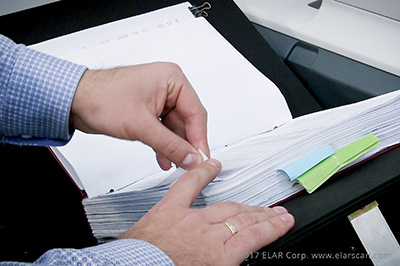 But today we have to specifically explain that a «book scanner» is not only for books and libraries. The term «planetary scanner» is more correct, but is typically hard to understand. ElarScan is also "an overhead scanner«(like an overhead projector), there are «document cameras» and all kinds of «non-contact image capture devices» appearing: now even experts do not understand what is what. An additional problem is that digitization (in general) and contactless ElarScans, non-feeding and not-flatbed scanning penetrate more and more into very different spheres of our lives — every industry adopts new terminology! For offices and museums, libraries and banks, processing cadastral plans and studying court cases — specialists talk different languages and terms. It is not easy to understand each other nor to formulate which product or solution is best suited to each task.
You can not just write "the best scanner"
Of course, ElarScan is not always the only solution. There are always options. You can order a digitizing service from a skilled company — a copy center, a service bureau, a scan-center. Let them buy book scanners themselves, and provide you with ready for use scanned copies, electronic resources, collections, selections without creating your own internal scan service division. If the digitizing task is not very important — no personal data or copyrights — you can even attempt to use students with smartphone cameras — and see what will happen (not recommended btw). As a final option, you can get ill, forget about the task or even quit your job — but such solutions are also not recommended. But if you really need to scan bound or difficult documents, ElarScan is most probably the most versatile and convenient solution, at the top — it is relatively inexpensive and is being rapidly adopted everywhere. Please contact us: we will provide a demonstration and explain more.