Better than just a "book scanner"
All types of originals DIN A2, A1 and A0 - from small items to oversized documents, from flat maps, newspapers to bound materials with a limited opening angle.
ElarScans are optimized for producing digital copies, creating digital collections of objects or items, scanning magazines or brochures, any bound or delicate archive material, project files, law court cases, photo archives, bank reports, catalogues, drawings, posters, whatever.
Powerful and flexible cradles combined with integrated laser-assisted V-shape and 3D curvature correctionenable books and folders to be opened to 120° or 90°, suitable for bound volumes up to 15 or 40 cm thickness and more - depending on the model.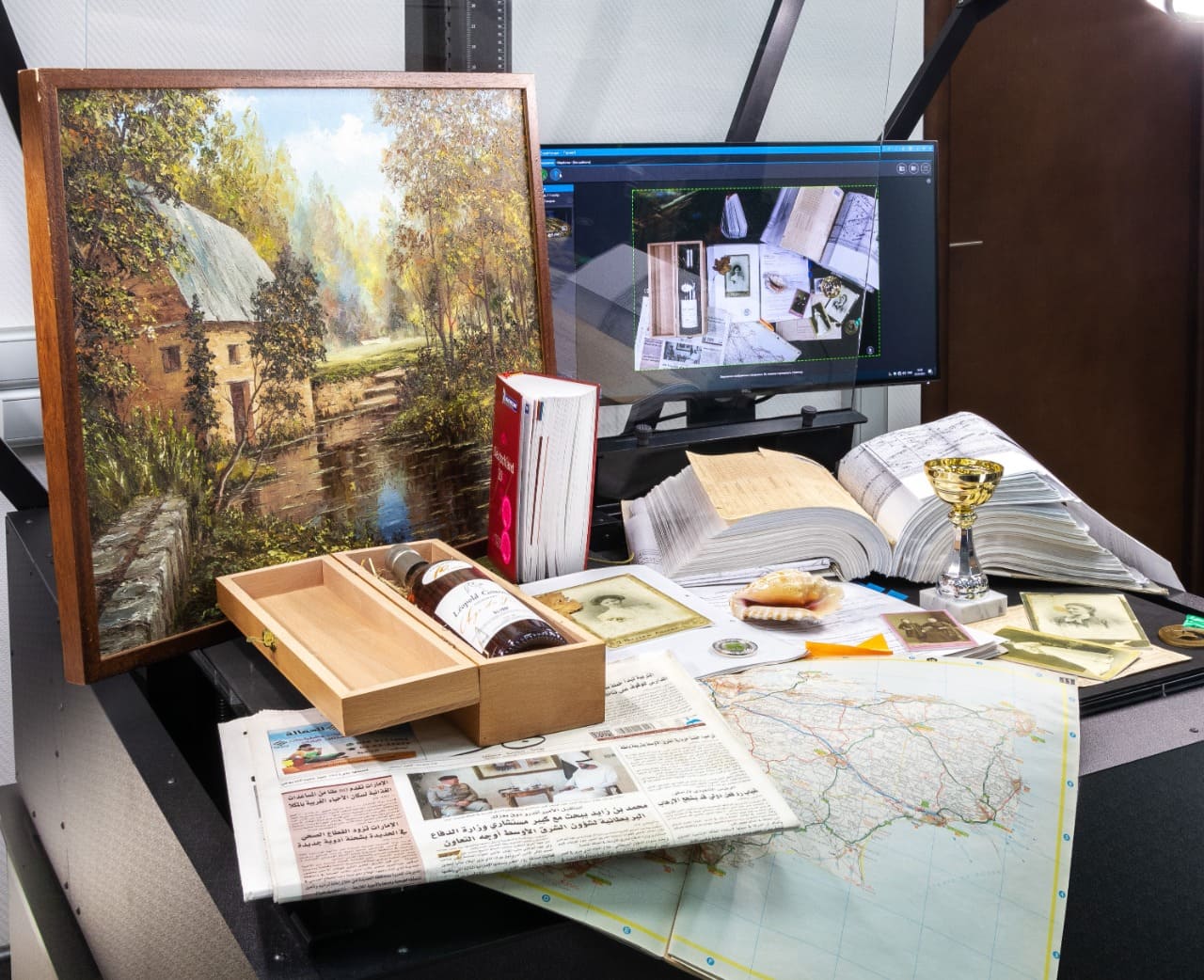 Pre-processing of images online, using instant LiveView - for FreeFrame to scan 20 fragments at once, for auto-format, multi-masking, page splitting, cropping and other operations. No any "pre-scan": scanning is managed directly by real live view.
Fast and productive: scans take just a second.ElarScans utilize modern CMOS matrix one-shot photo-sensor technology for instant (milliseconds) image creation.
You always see what you scan - "planetary" means contactless and face-up. No need to flip the book upside-down - unlike flatbed scanners or multi-function devices.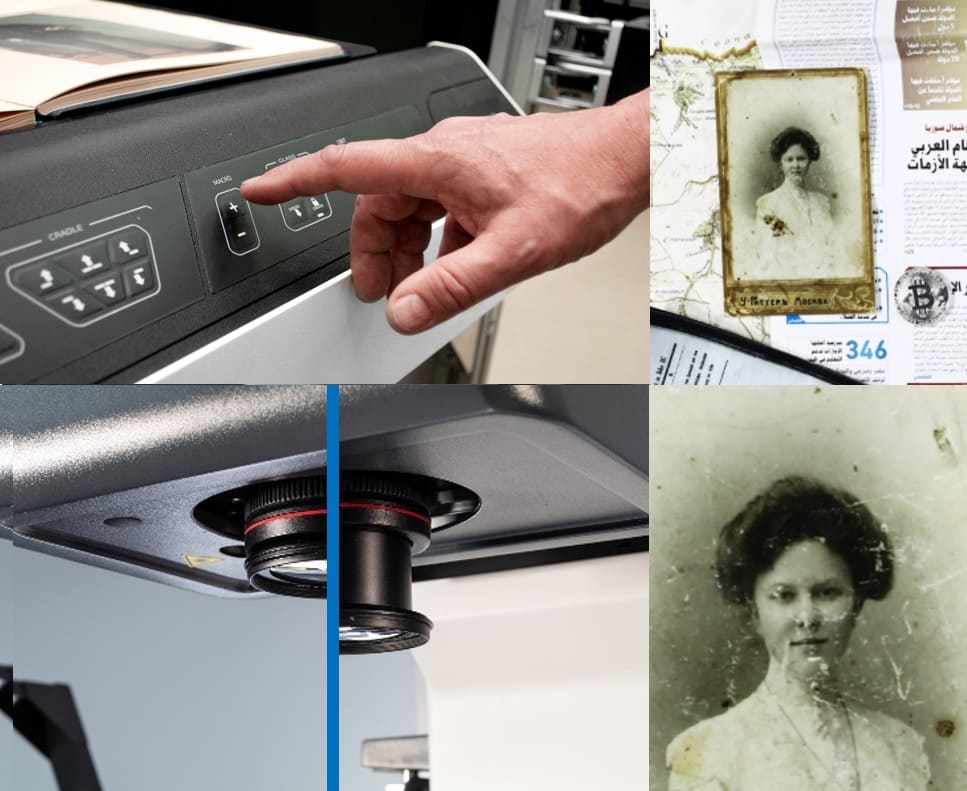 All-in-one ElarScans with built-in PC are ready for use.
Integrated powerful ELAR ScanImage software supports conveyor distributed network image-processing, provides a powerful range of filters and batch project-based operations.
Auto-naming, multiple file formats, hot-folders, background batch processing, barcode/patch-code, metadata, job profiles, project transfer and many other technologies are supported.

Rich in post-scan features including image enhancements, corrections, multiply output formats, incl. searchable multiPDF with an OCRed text layer for 54 supported languages, etc.
Made by scan professionals!
Scan experience built into ElarScans is the key to your success!
For 30 years ELAR made thousands of projects, annually from 30 to 100 million pages scanned. The total number of scanned pages is about 1.000.000.000 - this is a stack several hundred kilometers high - the height of the Earth's orbiting satellites.
Select your industry and see the video on key ElarScan functions and applications!
[ click your Industry and select Feature to see a video ]